Winter completely changes the landscape in the Midwest, offering miles and miles of new perspective.
Illinois – Starved Rock – 13 Miles of Trails and 18 Canyons.  It is not unusual to see people climbing the frozen waterfall.
Indiana – McCormick's Creek State Park Explore the spectacular limestone canyon, flowing creek, and scenic waterfalls
Iowa –  Dawn on the landscape of the Mississippi River at Pikes Peak State Park, Iowa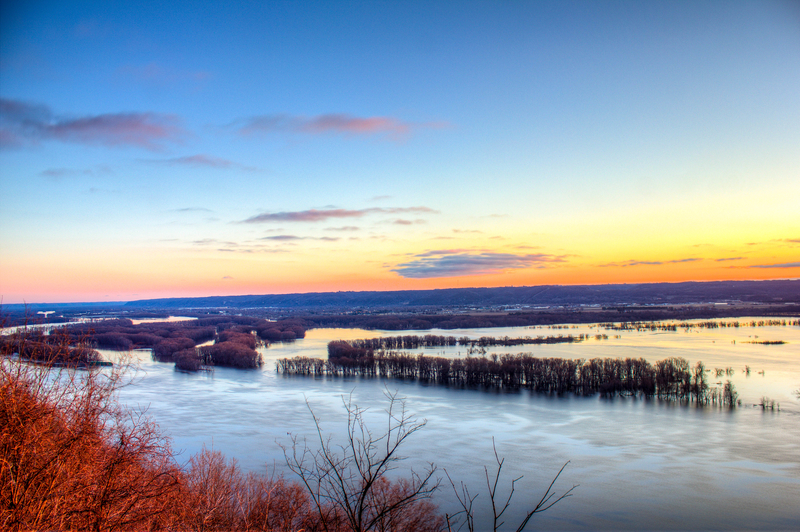 Kansas – Deep Creek Waterfall at Pillsbury Crossing Wildlife Area

Michigan's Upper Pennisula averages 200 inches of snowfall each year and boasts plenty of frozen waterfalls for climbing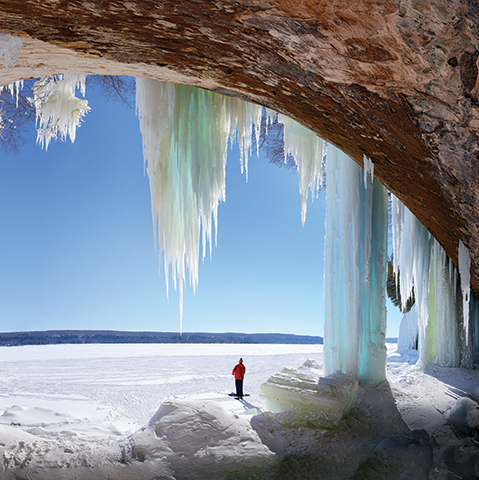 Minnesota DNR
Missouri – Onondaga Cave State Park – Leasburg
Photo Credit: MHarrisW/TripAdvisor
Nebraska – Frozen waterfall along the Stone Creek Hiking Trail at Platte River State Park
North Dakota – The winding trail through part of the 200 acre nature preserve in this state park will take you through some absolutely amazing sights. There are plenty of plants and animals to be found here
Ohio – Old Man's Cave Loop (Hocking Hills State Park)
South Dakota – Winter in the Blackhills

Wisconsin – Lake Superior Ice Caves
And here are a few other great resources.