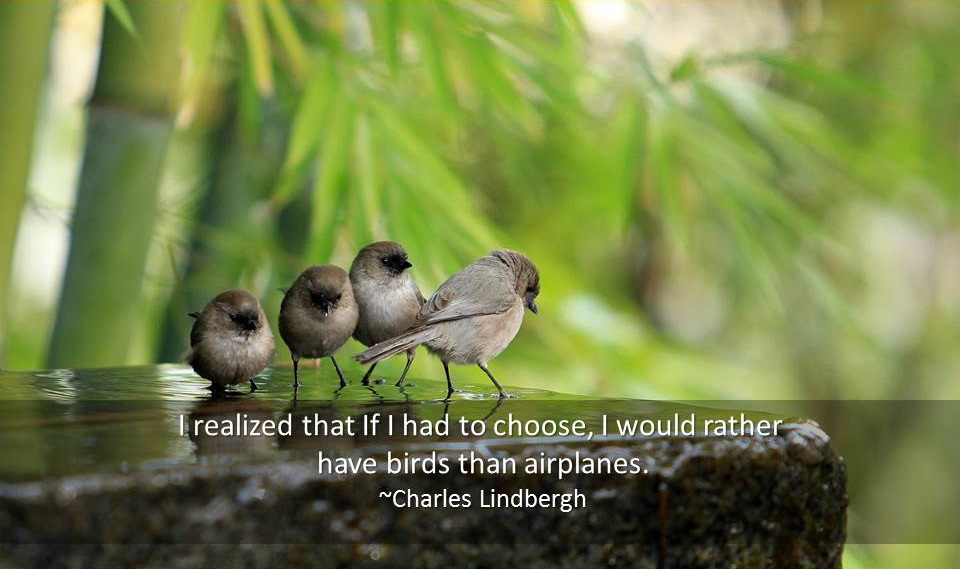 This list of birds of Kansas includes species documented in the U.S. state of Kansas and accepted by Kansas Ornithological Society (KOS).
Only birds that are considered to have established, self-sustaining, wild populations in Kansas are included on this list. This means that birds that are considered probable escapees, although they may have been sighted flying free in Kansas, are not included.
The every popular Western Meadowlark.  The western meadowlark has distinctive calls described as watery or flute-like, which distinguish it from the closely related eastern meadowlark. The western meadowlark is the state bird of six states: Montana, Kansas, Nebraska, North Dakota, Oregon, and Wyoming.
The Hooded and Common Merganser.  In most places, the common merganser is as much a frequenter of salt water as fresh water. In larger streams and rivers, they float down with the stream for a few miles, and either fly back again or more commonly fish their way back, diving incessantly the whole way. In smaller streams, they are present in pairs or smaller groups, and they float down, twisting round and round in the rapids, or fishing vigorously in a deep pool near the foot of a waterfall or rapid. When floating leisurely, they position themselves in water similar to ducks, but they also swim deep in water like cormorants, especially when swimming upstream. They often sit on a rock in the middle of the water, similar to cormorants, often half-opening their wings to the sun. To rise from water, they flap along the surface for many yards. Once they are airborne, the flight is strong and rapid. They often fish in a group forming a semicircle and driving the fish into shallow water, where they are captured easily. Their ordinary voice is a low, harsh croak, but during the breeding season, they (including the young) make a plaintive, soft whistle. Generally, they are wary, and one or more birds stay on sentry duty to warn the flock of approaching danger. When disturbed, they often disgorge food before moving. Though they move clumsily on land, they resort to running when pressed, assuming a very upright position similar to penguins, and falling and stumbling frequently.
The Ruffed Grouse.  Ruffed grouse have two distinct morphs: grey and brown. In the grey morph, the head, neck and back are grey-brown; the breast is light with barring. There is much white on the underside and flanks, and overall the birds have a variegated appearance; the throat is often distinctly lighter. The tail is essentially the same brownish grey, with regular barring and a broad black band near the end ("subterminal"). Brown-morph birds have tails of the same color and pattern, but the rest of the plumage is much more brown, giving the appearance of a more uniform bird with less light plumage below and a conspicuously grey tail. There are all sorts of intergrades between the most typical morphs; warmer and more humid conditions favor browner birds in general.
The ruffs are on the sides of the neck in both sexes. They also have a crest on top of their head, which sometimes lies flat. Both genders are similarly marked and sized, making them difficult to tell apart, even in hand. The female often has a broken subterminal tail band, while males tend to have unbroken tail bands, though the opposite of either can occur. Females may also do a display similar to the male. Another fairly accurate sign is that rump feathers with a single white dot indicate a female; rump feathers with more than one white dot indicate a male.
The red-necked grebe is a migratory aquatic bird found in the temperate regions of the northern hemisphere. Its wintering habitat is largely restricted to calm waters just beyond the waves around ocean coasts, although some birds may winter on large lakes. Grebes prefer shallow bodies of fresh water such as lakes, marshes or fish-ponds as breeding sites.
The red-necked grebe is a nondescript dusky-grey bird in winter. During the breeding season, it acquires the distinctive red neck plumage, black cap and contrasting pale grey face from which its name was derived. It also has an elaborate courtship display and a variety of loud mating calls. Once paired, it builds a nest from water plants on top of floating vegetation in a shallow lake or bog.
Here are some good resources if you like birding:
             National Geographic Birds               Birds of the Midwest