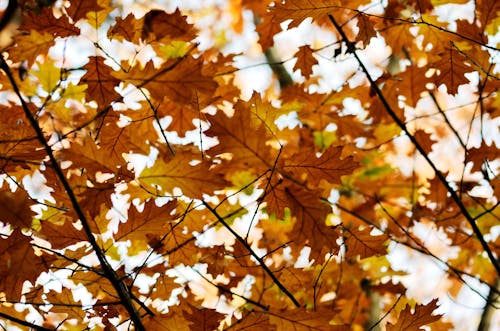 Just outside the busteling city of Milwaukee, Wisconsin you will find the Oak Leaf Trail (formerly 76 Bike Trail).  It is a paved 108-mile multi-use recreational trail.   Clearly marked trail segments connect all of the major parks in the Milwaukee County Park System with a "ribbon of green."
Early bicycling advocate Harold "Zip" Morgan first conceived and laid out a 64-mile trail in 1939. The route made its way around the edge of the county and through natural resource corridors found along the rivers and lakefront.  Three decades later the trail was officially established by the Milwaukee County Park Commission, and in 1966 construction of the parkland trails began.  It became known as the 76 Bike Trail for the 76 miles  it spanned.
East side of the Oak Leaf Trail 
The present system of inter-connecting trails consists of 48 miles of asphalt paths and 31 miles of parkway, along with 27 miles of municipal streets that have designated bicycle lanes and sidewalks.   An outer loop of 64.5 miles (103.8 km) joins together the 5.4-mile (8.7 km) Lake Loop, 1.6-mile (2.6 km) Lincoln Creek Spur, 2.6-mile  Whitnall Loop and 13.7-mile East-West Connector.   The 2.1-mile (3.4 km) Root River Trail Extension was added in 2006.   Another 31 miles (50 km) are currently in the planning stages, including trail linkages with the newer Hank Aaron State Trail in the Menomonee Valley and Lakeshore State Park. A new trail segment under Bluemound Road along Underwood Creek was completed in 2011 in the City of Wauwatosa.
Scenery along the Oak Leaf Trail varies from woodland parks, nature reserves, and a wildlife corridor along the lakefront, to urban industrial settings in Milwaukee's downtown area.